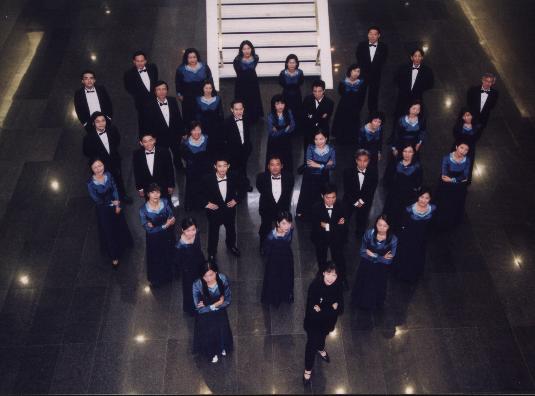 Coro Perosi, from the Macau SAR, promoting the art of choral singing, cultivating the interest in music and boosting Macau's cultures in music as its objective, was founded in 1997, and was registered as a non-profit-making music organization in April 1998. Ever since its establishment, Coro Perosi has been holding concerts annually. The Choir had performed in Hong Kong and Zhongshan of Guangdong Province by invitation in 1999; participated in the Macau Handover Ceremony in 1999 invited by the Macau Handover Ceremony Office. And performed with the eminent pianist, Liu Shikun at the 12th Macau Arts Festival by the invitation of the Macau Government. In the concert "Melodies without Frontier" in 2001, the Choir had invited high quality choirs from regions across the straits to present performances. On 8th January 2003, the Choir was invited again by the Macauo Cultural Institute to perform in the "Cultural Performance" for welcoming Li Ruihuan, the Chairman of the Chinese People´s Political Consultative Conference (CPPCC).
On 2002 July, The Choir joined the 6th China International Chorus Festival in Beijing in 2002 and won the 3rd Prize, Prize for the Excellent Chorus of Chinese Work and Prize for Excellent Accompaniment.
Coro Perosi, with about 50 members, has performed choral music of various sorts. ranging from religious hymns, folk songs of different countries, to Chinese artistic music and Broadway musical themes, as well as songs composed by the group itself.