In the spirit of fostering Macau's Creative Industries, bringing Macau's creative people in the fields of sound design and moving image design together and encouraging exchange between sound and moving image designers in Macau and the rest of the world, CREATIVE MACAU, together with Institute of European Studies of Macau, is proud to announce the annual SOUND & IMAGE CHALLENGE International Festival.
The submission period of SHORTS, the short film competition of the 9th edition of Sound & Image Challenge, ended with 4143 films submitted. Geographically, the top ten countries of submission are USA, Spain, India, United Kingdom, France, Brazil, Iran, Italy, Germany and Turkey.
72 films, in the categories of Fiction, Animation and Documentary, were shortlisted and in which 11 films are produced in Macau. They will all be screened from 4 to 9 December during the SOUND & IMAGE CHALLENGE INTERNATIONAL FESTIVAL 2018 at the emblematic Dom Pedro V. Theatre.
Program booklet:  https://issuu.com/soundandimagechallenge/docs/sic2018_booklet_web
---
Winner List
BEST FILM IN THE FESTIVAL
A Drowning Man | Director – Mahdi Fleifel| Denmark | 2017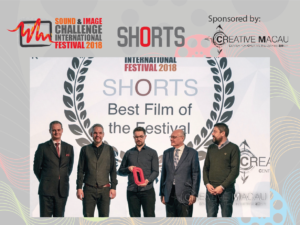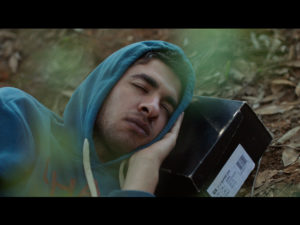 BEST FICTION
Silent Campine | Director – Steffen Geypens | Belgium | 2017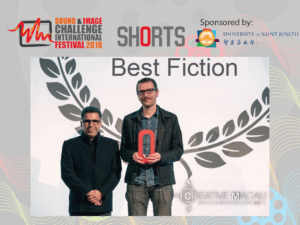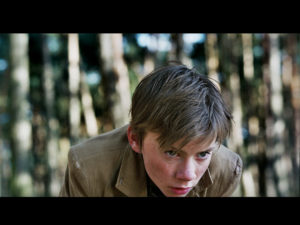 BEST DOCUMENTARY
Anderson | Director – Rodrigo Meireles | Brazil | 2017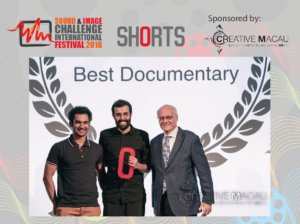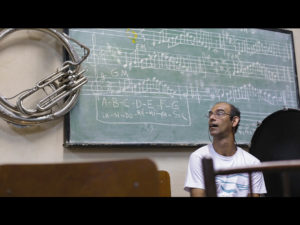 BEST ANIMATION
Flood | Director – Malte Stein | Germany | 2018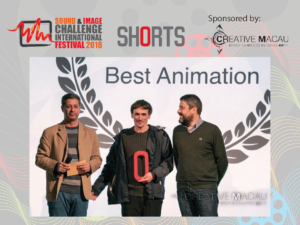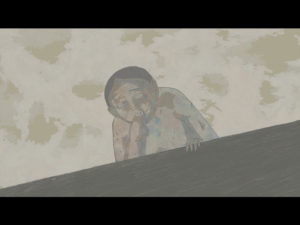 AUDIENCE CHOICE
Who am I? | Director – Mark Justine Aguillon| Philippines/Macao | 2018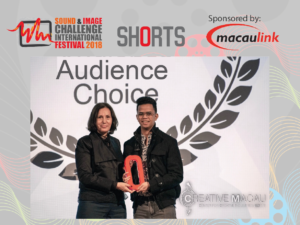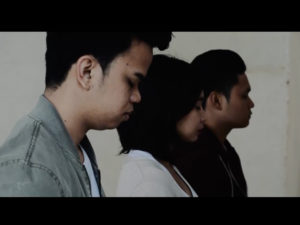 HONOURABLE MENTION FOR MACAU CULTURAL IDENTITY
Live Streaming | Director – Chao Ut Ieng | Macao | 2017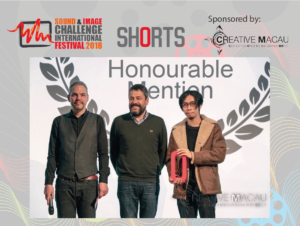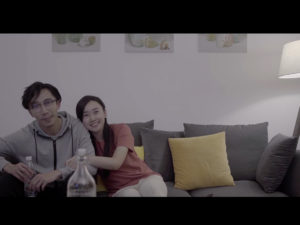 Siu representing the winner 
BEST LOCAL ENTRY | MACAU CULTURAL IDENTITY | PRESTIGIOUS AWARDS – BEST DIRECTOR
Illegalist | Director – Lam Kin-Kuan | Macao | 2018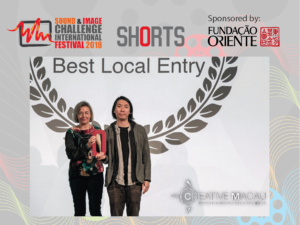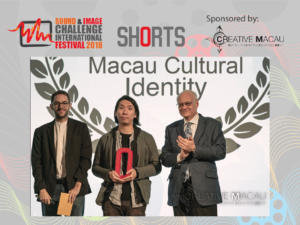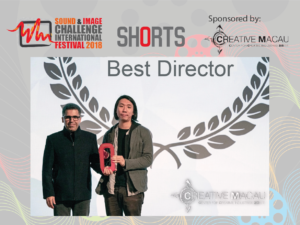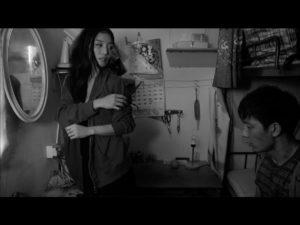 PRESTIGIOUS AWARDS – BEST CINEMATOGRAPHY
Patricia Lopes | Crackled Skulls | Director – Kris Verdonck | Belgium | 2018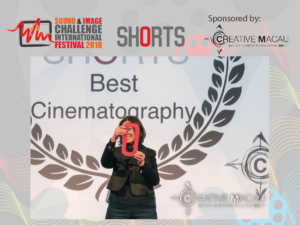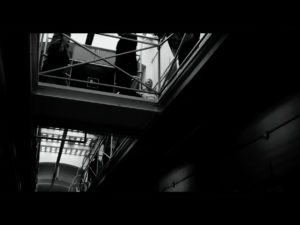 Award presented by Lúcia Lemos (organiser, representing the winner, and Jury)
PRESTIGIOUS AWARDS – BEST SOUND DESIGN
Thomas Vertongen /Aleksandra Stojanovic |Silent Campine | Director – Steffen Geypens | Belgium | 2017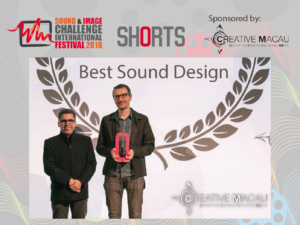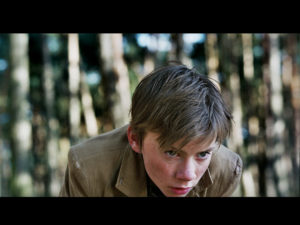 Director Steffen Geypens representing the winner
PRESTIGIOUS AWARDS – BEST MUSIC
Ginés Carrión | Mothers of Luna | Director – Alicia Albares | Spain | 2017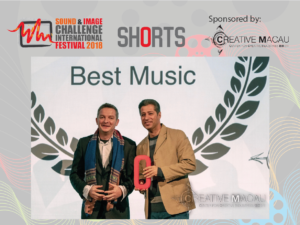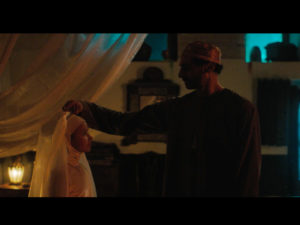 Salem Salavati representing the winner
PRESTIGIOUS AWARDS – BEST EDITING
Héloise Pelloquet | Acid | Director – Just Philippot | France | 2018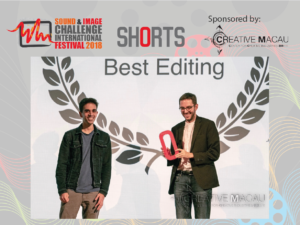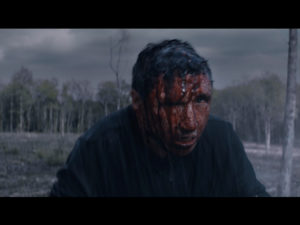 Pascal Forney representing the winner
PRESTIGIOUS AWARDS – BEST VISUAL EFFECTS
Etienne Grandou / Frederic Jupin | Acid | Director – Just Philippot | France | 2018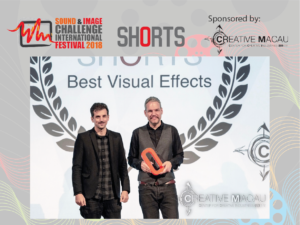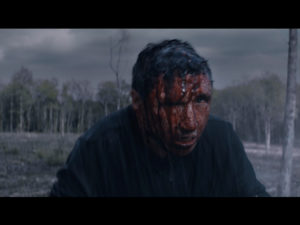 Detsky Graffam representing the winner
BEST MUSIC VIDEO
Starting Line of Life | Directors – Sam Lei, Tiago Lei | Macau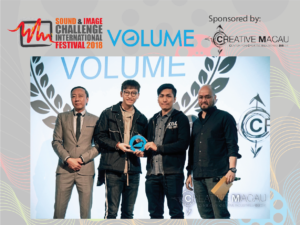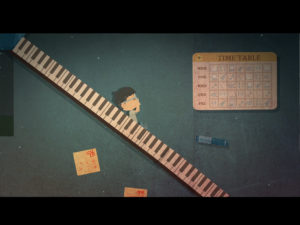 PRESTIGIOUS AWARDS – BEST VISUAL EFFECTS
Transparent People | Director – Peeko Wong Sio Nga | Macao | 2018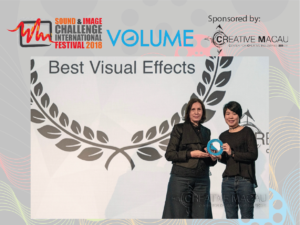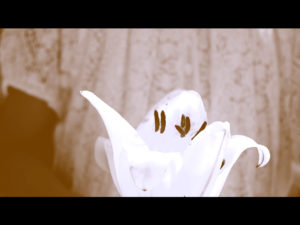 BEST SONG
Band – WhyOceans | Transparent People | Director – Peeko Wong Sio Nga  | Macau | 2018