Film and Video
Ricardo da Costa Pinho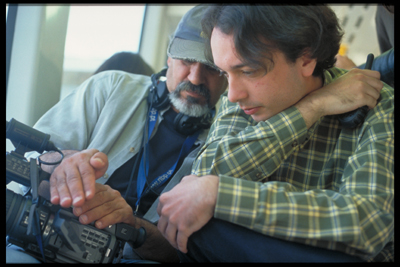 Born in Porto, a city home birth of many of the grandest Portuguese writers and artists, and also with one of the oldest traditions in the art of the movies, Ricardo da Costa Pinho came to Macau in 1992 where he studied Humanities in the then Liceu de Macau.
He then took a BA in Cinema e Video and a MA in Arte e Comunicação Audiovisual, both at the prestigious Escola Superior Artística do Porto. There, he directed a jazz music video for the Manuel Beleza trio. His thesis short film "Tim Watcher" was screened in competition in many European film festivals.
In 2003 he goes to Manhattan to complete the Fiction Directing course in the New York University.
His narrative style can be defined as rhythmic, visually meticulous and with an immense devotion to his actors.