Visual Arts
Leung Tat Hung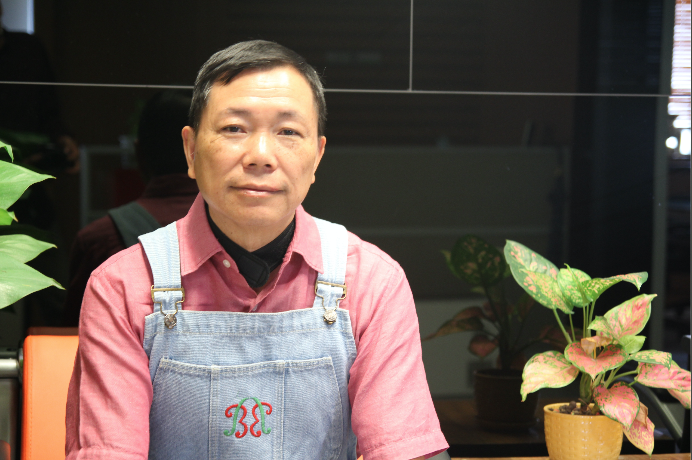 Born in Hong Kong in 1952, and is now living in Macau.  He received art educations / studies in Hong Kong, Beijing, and Macau.
Leung participated in more than 40 Sculptures Exhibitions in Hong Kong, Beijing, Taiwan, Zhejiang, Macau, Xiamen, Australia, Costa Rica, Serbia and other countries or regions.  Some of his artworks were selected for exhibitions in the 1st National Urban Sculpture Scheme Exhibition, The World Youth Art Exchange Exhibition, and the 13th National Art Exhibition of Hong Kong SAR, Macau SAR, Taiwan and Overseas Chinese districts, etc.
His artworks are collected by Hong Kong Charriol Foundation, Hong Kong Polytechnic University, Blessed Martyrs of China Church, Hong Kong Kwong Wah Hospital, Hong Kong Jockey Club Creative Center, Huian City (Fujian Province), Dongyang City (Zhejiang Province) of China, Macau Escola Luso-Chinesa Técnico-Profissional, Macau Institute for Tourism Studies.
He won several awards in 2002, 2004, and 2019: "Movement3" and "Movement 5" won the Merit Award at Fusion —2019 Macao Artists Special Exhibition;  "The Mixed" and "Cloud Everywhere" won two gold awards and the Merit Award at the Open Group of Welcome to Macau Green Sculpture Competition in 2004; and "Matrix on the Earth" won the second prize of the China International Woodcarving Art Competition in Dongyang City, Zhejiang Province, China in 2002.