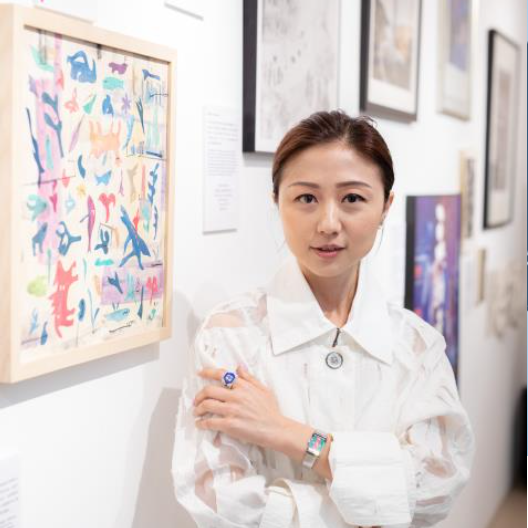 Pamela is currently a Macau Cultural Ambassador.  She is also a marketing and public relations specialist in the hospitality industry.   Actively contributing in the art and creative industry, she held her first solo exhibition entitled "The Spectacle" at 10 Fantasia from 5th December 2020 to 22nd January 2021, showcasing 8 selected oil paintings to mark her creation journey.
Currently she is the President of the Supervisory Board at ARK-Association of Macau Art, as well as the Vice-President of the Exhibition Board at Taipa Village Cultural Association.  In recent years, she has been dedicated in a variety of art programs including exhibition curation, administration and marketing activities.   As an art lover, her recent participation of collective exhibitions includes 2016 – 2021 ARK-Association of Macau Art – annual member's exhibition.   She has also been the judge panel of 2018 HK-Zhuhai-Macau Youth Chinese New Year Painting Exhibition, as well as participating in the artwork submission for 32nd Collective Exhibition of Macao Artists, and 2016 Macau Design Biennial.
Pamela is keen to explore all the beautiful things around her and embraces a strong sense relative to the art of lifestyle. She loves to seek creative inspiration from her travelling, unleashing her emotions and imaginations with camera lens and paint brushes, not limited to studying aesthetics to pursue the genuine beauty of art with the deployment of vibrant colours, textures and shapes.