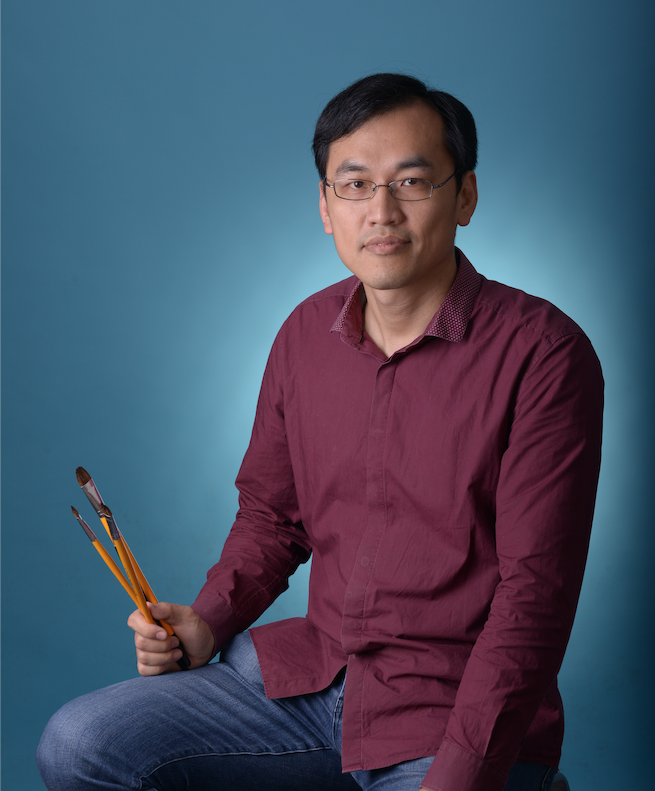 Born in Hainan, China, 1978.  Artist.  At present is living in Macao.  A member of Macau Artist Society.
Zheng Yu's fantastical work has at its core "China art", and is presented as Contemporary Art. As an artist, Zheng Yu always pays attention to the development of contemporary arts, modern society, and their connections.
At present, Zheng Yu's works pay more attention to "people" and "emotion". He attempts to investigate how to integrate "emotion" into his works through kinds of art experiment. His works are unique, attractive and evocative. He uses his deep understanding of traditional Chinese art to integrate his work with Western style of art presentation. To express the reflection of modern society and people's life style, Zheng Yu's works represent modern city people's psychological condition of restlessness and anxiousness.
While proposing a rethinking of "China art" to those both within and outside, Zheng Yu maintains a strong commitment to promoting Chinese philosophical thought throughout the world. How to explain the fusion of oriental and occidental art and introduce Chinese art to the world is the burning force behind Zheng Yu's work.
Some of the exhibitions Zheng Yu participated in the past were Art Next Expo in Hong Kong, 2017; Track – Artworks of The Members of Macau Artist Society, Macau, 2017; Collective Exhibition of Macau Artists 2017, Macau.  Zheng is also appeared in the following publications: 《World Peace – A Pledge of Youth in Arts Form》, 《Track – Artworks of The Members of Macau Artist Society》, and 《2017 Art Next Expo》.
Exhbitions