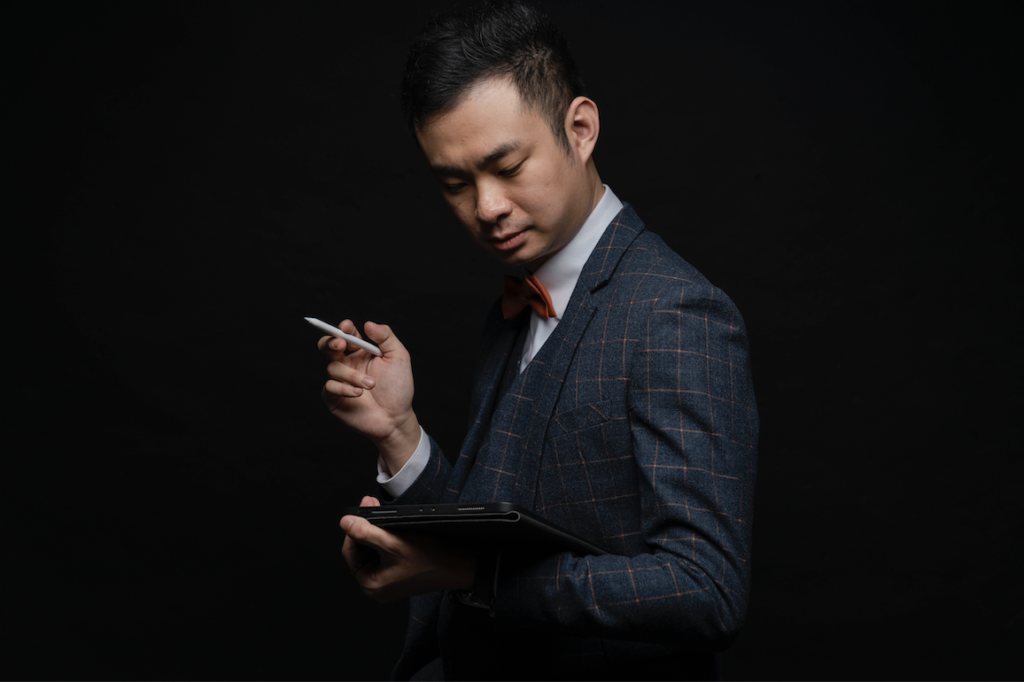 Justin is a Macao-born illustration/sketching lover. He is currently providing illustrations for a local bimonthly cultural magazine 『Fantasia瘋刊』as a feature illustrator (pseudonym: Fishy cat 金魚貓). Justin is also an online writer at "Reading Macao". Justin wishes to be as optimistically forgetful as a fish, and as free as a cat. Justin aims to use illustrations as a medium, to bring Macao a bit new inspiration. 
He has received a Design Award at "YMCA Responsible Gaming MeMe Design" (2020) as well as 2nd Place at "Macao Intangible Cultural Heritage Souvenir Design award 2021".
His works has been published in Fantasia EP 04 Cover, P333; NgPlus issue #177, p31; Fantasia Issue  since Issue #49.
He also had his solo exhibition titled "Macao-City of Kac Lec" in 2021.
Exhbitions
"Four Seasons" 20th Anniversary Members Collective Exhibition
28th August — 29th September, 2023
It's a great pleasure to celebrate two decades of intense artistic and cultural activity with the creative community, which began on the 28th of August 2003 with the mission of welcoming established professionals and new talents seeking recognition. We thank all associated members for their collaboration with thoughtful support since they willingly accept our invitations […]
0 ZERO and SINE DIE – 19th anniversary members collective exhibition
27th August — 24th September, 2022
The Grand Opening of the Center for Creative Industries – CREATIVE MACAU took place 19 years ago, on an auspicious Thursday, on August 28, 2003. Today, we celebrate its 19th anniversary, and we continue to work on our mission. This space hosted an eclectic exhibition with works by members, enrolled in a range of creative […]