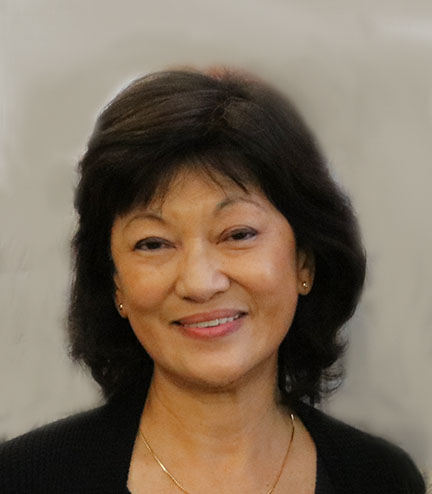 Custodia (Todi) Kong de Sousa was born in Mozambique and has lived in Macau since 1986. After working as a civil engineer for many years, she turned to art. She always felt a strong attraction to making art, but she only managed to fulfill this dream later, when life allowed. She took painting classes but it was in sculpture where she found her most spontaneous artistic expression. As a self-taught sculptor, she is constantly learning. By experimenting with different materials, ideas flow and these materialize as a result of the fusion of solutions, techniques and materials. The execution of each piece is an exciting journey full of challenges.
The main sources of inspiration are the essence of life, the human being and beauty in general. Her works seek to convey harmony, peace, movement and/or emotions.
With some exhibitions already held, solo and in groups, she has pieces in private collections distributed in Macau, China, the United States and Portugal.
Exhbitions
"Four Seasons" 20th Anniversary Members Collective Exhibition
28th August — 29th September, 2023
It's a great pleasure to celebrate two decades of intense artistic and cultural activity with the creative community, which began on the 28th of August 2003 with the mission of welcoming established professionals and new talents seeking recognition. We thank all associated members for their collaboration with thoughtful support since they willingly accept our invitations […]
0 ZERO and SINE DIE – 19th anniversary members collective exhibition
27th August — 24th September, 2022
The Grand Opening of the Center for Creative Industries – CREATIVE MACAU took place 19 years ago, on an auspicious Thursday, on August 28, 2003. Today, we celebrate its 19th anniversary, and we continue to work on our mission. This space hosted an eclectic exhibition with works by members, enrolled in a range of creative […]